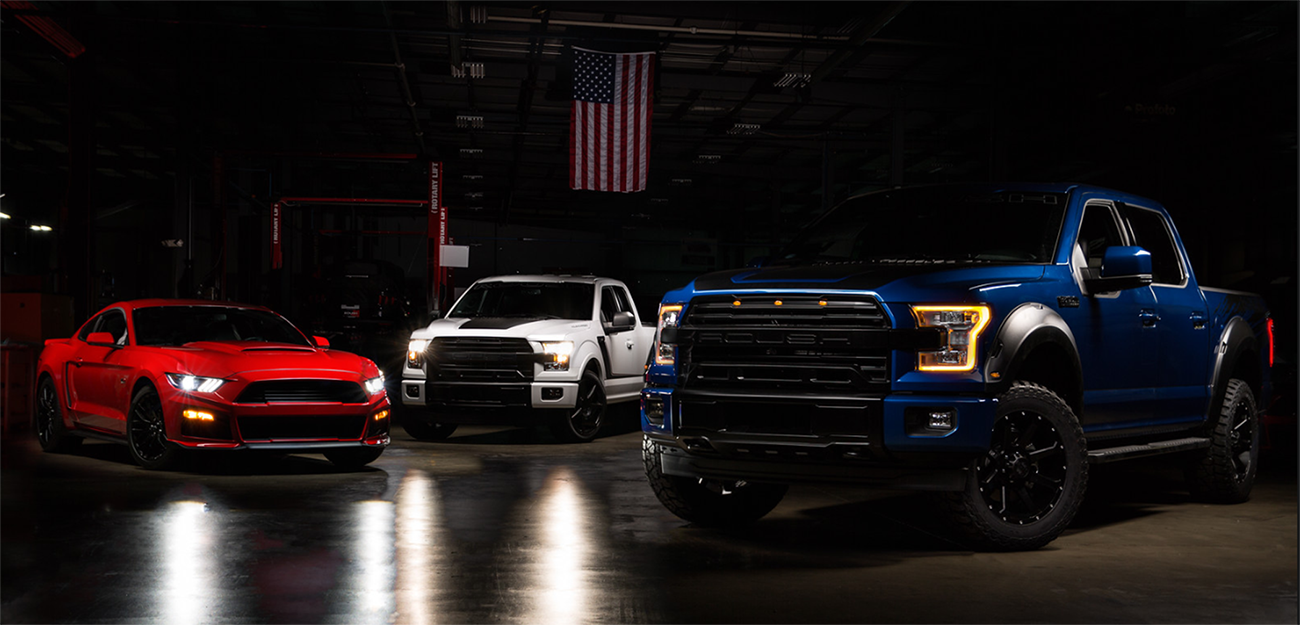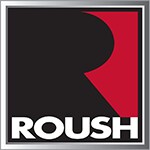 Discover Racing Style Paired with Ford Quality with ROUSH Performance
Whether you're looking for the latest Ford car or truck, our Ford vehicle lineup with ROUSH Performance capabilities is your source for a new take on the Ford quality you know. From a classic Ford Mustang to a Ford F-150 or F-250 truck, you can enhance your specific driving style with our latest ROUSH Performance models at Gallagher Ford. 
Drivers can explore our latest selection of Ford cars and light and heavy-duty trucks with a test drive at our Elk Ford dealership. Our current selection of vehicles includes models from this year as well as next to ensure you're connected to optimal ROUSH Performance and capability.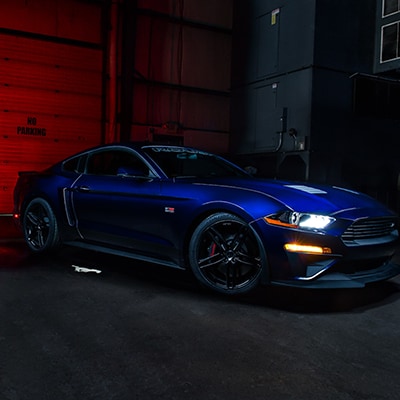 Visit us today to explore our latest ROUSH Ford Mustangs complete with a race-inspired engine and advanced technology amenities. Our Stage 3 Mustangs are packed with a powerful 5.0-liter V8 engine paired with a ROUSH Phase 1 Supercharger to achieve a staggering speed of up to 710-horsepower as well as 610 pound-feet of torque. Drivers can easily harness this power with the available three-way adjustable suspension system from ROUSH to handle curves and turns with ease. When you need to achieve high speeds, the Stage 3 ROUSH Ford Mustang is equipped with ROUSH-designed wheels encased with Continental ExtremeContact Sport tires to take your Mustang to the limits.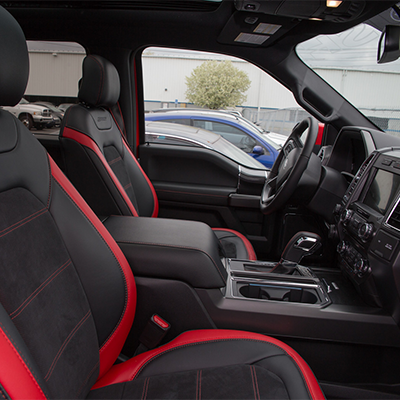 From the inside, drivers can explore our latest sound system designed for your vehicle's performance. Drivers can utilize the ROUSH Stage 3 sound system to drive in stealth or race mode with our Active Exhaust System. This optional system is controlled via your smartphone for digital customization for further performance. 
When you need to outperform, our lineup of durable Ford light and heavy-duty pickups are your source for optimal capability from ROUSH. Drivers can visit us today to explore our latest ROUSH Ford trucks that include performance capabilities such as all-terrain, all-weather parts to handle ever-changing terrain. The ROUSH/Fox 2.0 Performance Series Suspension System adjusts your Ford truck for enhanced performance on and off the road with higher clearance.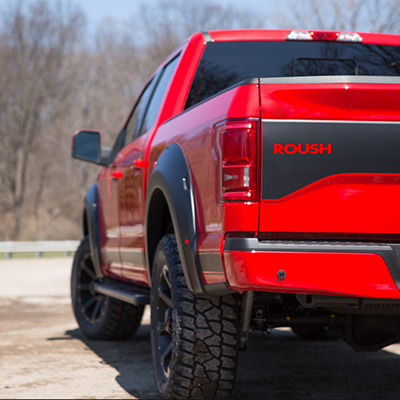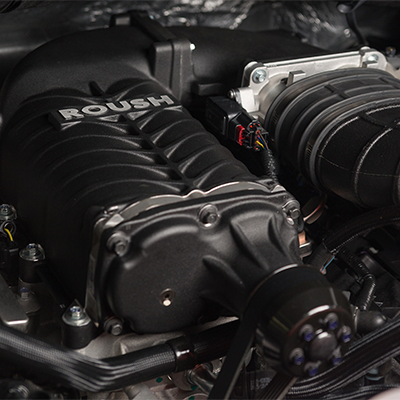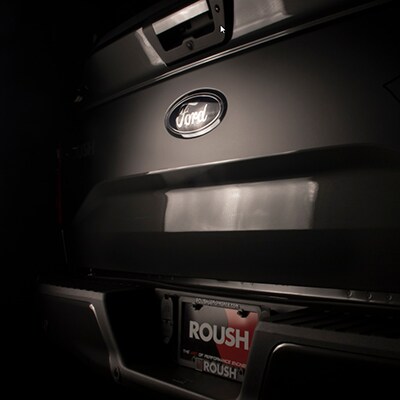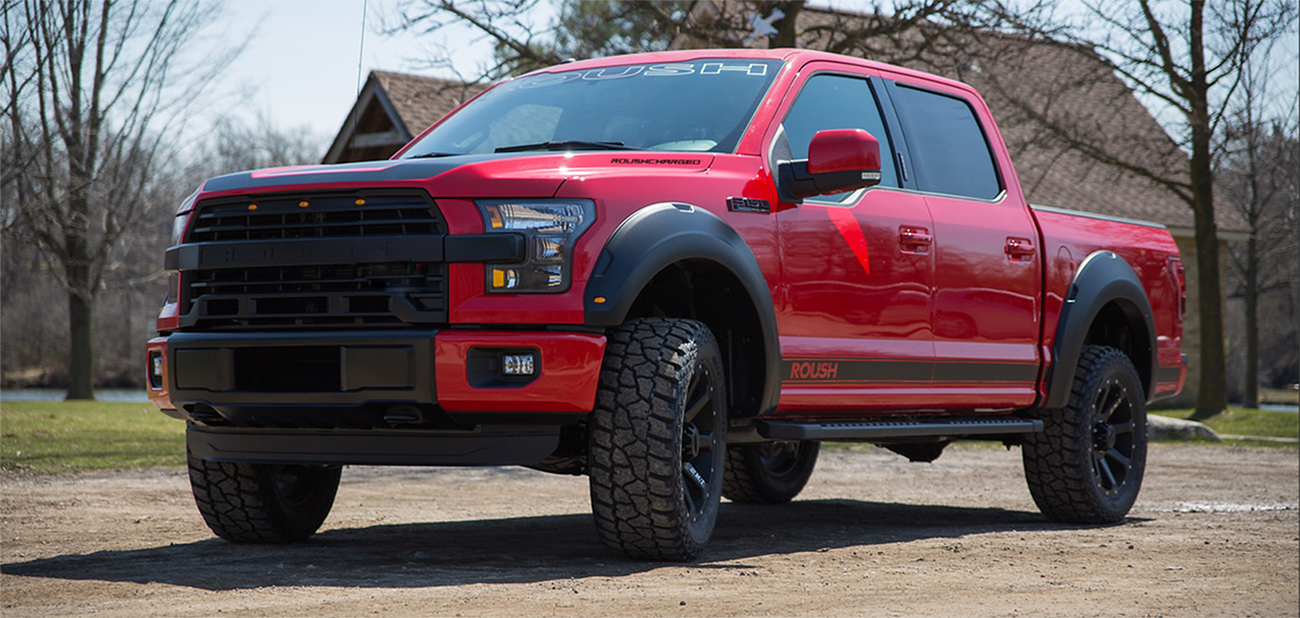 Drivers might have to do a double-take with our ROUSH Performance Ford pickups. From a stunning grille to an integrated Clearance Lighting system and a striking front bumper cover, truck drivers and non-drivers alike know at a glance that the Ford is different with even more performance power.
Visit us today to learn more about our latest ROUSH Performance Ford vehicles at Gallagher Ford. We can get you behind the wheel to discover the ROUSH difference with a test drive and discuss our latest Ford-financing specials.